Ealing Council and Transport for London (TfL) have been successful in bidding for millions of pounds of levelling-up funding.
More than £7.2 million has been awarded to the London borough to deliver a number of extensive improvements in the Northolt area.
Only 6 projects in London were awarded this funding through an extremely competitive bidding process.
The funding will be used to improve the A312 and Kensington Road corridors for all road users, including pedestrians and cyclists, creating better connections to local and wider services and jobs, a number of measures to ease congestion, improve road safety and address air quality.
Councillor Peter Mason, leader of Ealing Council said: "This is excellent news for Ealing and a massive boost to Northolt. This is big money for the cycling infrastructure in the area and is testament to the work that continues to ensure that funding such as this is being directed to our most disadvantaged communities."
Northolt is within the top 20% of most deprived areas in England and this inequality has been further exacerbated as a result of COVID-19, with many Northolt residents having suffered job losses at Heathrow or worked in businesses that supported the aviation industry.
The council is working with the local community to ensure investment is directed towards Northolt and that local people's priorities, aspirations and needs are the starting point for this investment.
"Earlier this year we began working with local people to develop a community-led vision for the future Northolt which has highlighted the critical need to improve connectivity and transport for the town," added Councillor Mason.
"The Visions for Northolt programme is a great example of community-led regeneration, delivering improvements that reflect the priorities of local people.
"There is great potential to stimulate the local economy in Northolt and we will use whatever means necessary to deliver change in the area."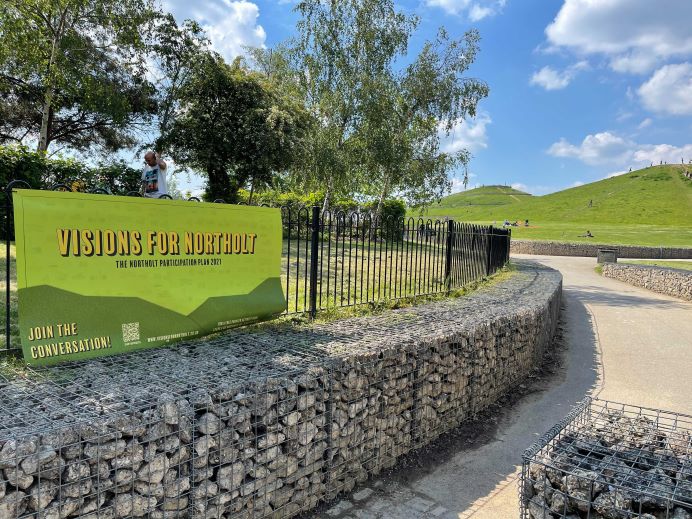 The funding will be used to support two of Ealing Council's three new priorities: Tackling Climate Change – to encourage people to take up sustainable forms of travel, and its Plan for Good Jobs – to deliver the council's economic recovery plan by supporting communities that have been hit the hardest because of the pandemic.
The council will be carrying out continued consultation on the Levelling Up Funding over the coming months to ensure that this investment secures the best outcomes for local people.
Councillor Deirdre Costigan, deputy leader and cabinet member for climate action added: "Make no mistake, this is a huge, huge win for Northolt and just what the area needs to support our drive for active travel across the borough.
"Northolt is a great place but it could be so much better, and this money will make a real difference.
"This funding announcement is the first step in an exciting journey for the future of Northolt. My thanks go to residents who have helped us come up with the ideas."