"Over the next four years, we've pledged to secure 10,000 new jobs and give support to our residents who need it the most," said Councillor Bassam Mahfouz, cabinet member for decent living incomes, as he outlined Ealing Council's renewed focus on helping local communities and businesses.
The third largest borough in London, Ealing is home to 340,000 residents and around 40,000 businesses, many of which have been hit by the cost-of-living crisis created by national and international events. Around a third of working age people in Ealing earn less than the London Living Wage.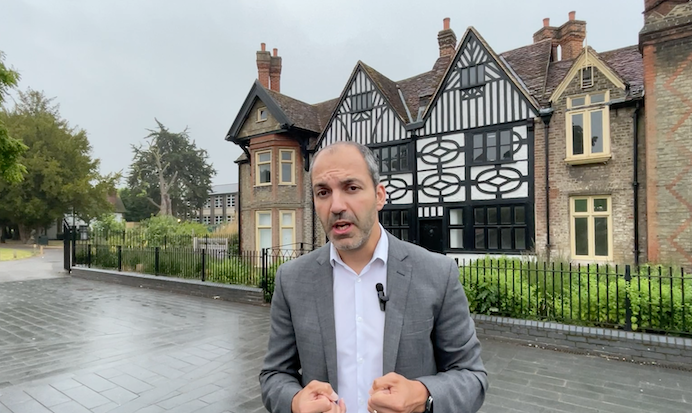 The borough has also been one of the hardest hit areas in the country as a result of coronavirus, which is expected to have long-term devastating effects on the economy.
Councillor Mahfouz said that the council's priority, therefore, is to renew its efforts to support families and individuals who continue to feel the effects of the ongoing cost-of-living crisis. The council has pledged to keep council tax low and protect the most vulnerable over the next four years.
"We don't want our communities to simply survive but to thrive, with a stronger focus on giving support to our left-behind communities in places such as Acton, Northolt and Southall," Councillor Mahfouz said.
"If COVID-19 has taught us one thing it's that we need to rebuild our economy and give people the skills to work in industries that offer greater security and deliver more sustainable, greener outcomes.
"Over the next four years, we've pledged to deliver 12,000 qualifications and create thousands of apprenticeship opportunities to offer more alternative routes in well-paid jobs. We'll also provide vital support to the 2,000 or so residents who are facing the toughest barriers to employment.
"And as an employer ourselves, we recognise that we need to lead by example. Ealing Council has been recently accredited by The Good Business Charter because we want to be recognised as a responsible organisation and employer.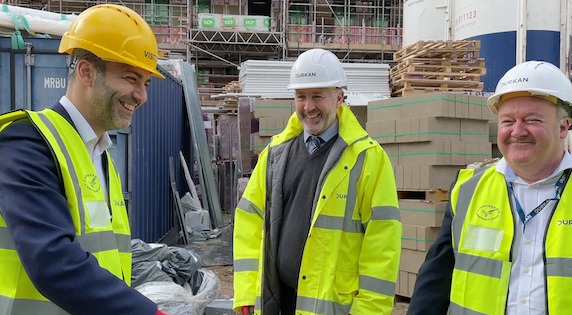 "We want other businesses to follow our lead by becoming responsible employers in their own right, paying a real living wage, offering fairer hours and contracts and placing employee wellbeing at the heart of their practices."
'Never been more important'
Council leader Peter Mason said: "We promised, on being elected, to enable everyone in Ealing access to a decent living income and these steps go some way towards delivering that. I am proud to stand with Councillor Mahfouz in turning our promises into action.
"We are in the midst of a cost-of-living crisis created by national and international events so it's never been more important for us to support well paid jobs. We're doing what we can to ensure our residents have access to decent living incomes and that small businesses have the space to thrive."
Supporting innovation – and tackling rogue traders
Councillor Mahfouz added that the council will continue to offer support to small and medium sized businesses, helping them develop and grow with grants such as the recent pioneers' fund, as well as an Innovation District for Greenford and open Southall Manor House – a beautiful Grade II listed building – as a centre for business incubation.
"At the same time, we're determined more than ever to crackdown on traders and organisations who take advantage of our communities, working with agencies such as the police to bring rogue traders to justice.
"Our high street traders and businesses continue to be the lifeblood of our communities, so our investment of £1 million will further the work of our high streets task force."
He added: "Yes, there will be challenges ahead, but we will continue to explore new ideas to make Ealing an even better place for you, our residents and local businesses."