In North Acton lies a small neighbourhood that you have probably seen before, even if you have never visited it. That is because its streets have featured on screens, big and small, for the best part of a century.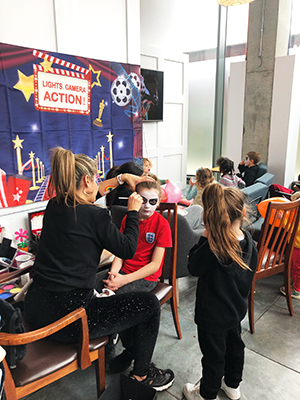 The Island Triangle Residents' Association (TITRA), ran a free film festival for residents recently to celebrate the area's long history of British filmmaking.
The inaugural annual Island Triangle Film Festival was attended by around 150 people at The Collective, North Acton. The Island Triangle conservation area (Stephenson Street, Goodhall Street, Stoke Place, Crew Place, Webb Place and Old Oak Lane) is made up of Victorian railway cottages, which have been seen on British screens since the 1930s.
The streets have been included in many recognisable advertisements, TV shows, films and music videos including The Ipcress Files (1965), Foyle's War (2019), Eddie the Eagle (2016), Wild Bill (2019), Common People by Pulp and Our House by Madness. The upcoming Phantom of the Open movie about amateur British golfer Maurice Flitcroft, which is due to come out later this year, was also shot there.
Oscar winners, nominees and other Hollywood favourites such as Michael Caine, Ralph Fiennes, Mark Rylance, Taron Egerton, Hugh Jackman and Rob Lowe are also listed on the cul-de-sac's showreel.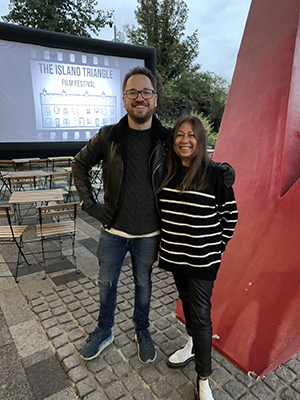 'Above and beyond to support filming'
Much of the filming that takes place in the Island Triangle is organised through the West London Film Office (WLFO), which is based at Ealing Council.
Ewan Willmott, the WLFO's manager, said: "Goodhall Street and Stephenson Street are brilliant, unique locations. In the terraced railwayman's cottages, London-based productions have a northern backdrop on their doorstep.
"The Island Triangle Residents' Association goes above and beyond to support filming and build on the local area's classic cultural heritage. It's not every street that can boast about being a location in the videos for Madness's Our House and Pulp's Common People."
The film festival
The Island Triangle Film Festival was funded by the OPDC Heritage Grant, small grants awarded for community projects. The aim of the residents involved is to make it a yearly event open to the wider community next year. TITRA has hosted many free community events, including several street parties with inflatables, free food and live music over the last 20 years.
The event was open to all residents on application and included a children's film party; a film location tour; and an industry expert talk hosted by previous BBC morning breakfast broadcaster Samantha Meah in discussion with award winning local actors and screen writers Ivan Kaye (Vikings and Stephen King's The Dark Tower), Douglas McFerran (Sliding Doors), Jason Salkey (Sharpe) and Linda Hartley. There was also a movie screening and then live music from the TITRA community band.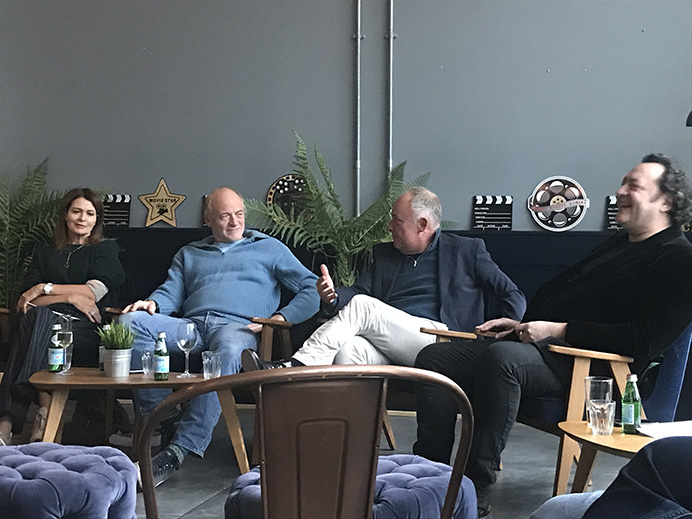 Ivan Kaye, actor and producer said: "I was delighted to be invited to take part in the first ever Island Triangle Film Festival. Having been involved in many film and TV productions over the years, I am very passionate about the importance of retaining key filming locations for the British film industry. The Island Triangle streets are unique and they are particularly special in the midst of all this HS2 construction and other major developments popping up around us."
"The reason we do events like this is to protect the area from commercial and private encroachment," said Craig Gunn, Island Triangle Film Festival tour guide. "We want to protect the rich London history that is kept in the architecture here. These houses represent the working class of Britain."