A school in Southall has made a huge impact by making mental health a priority throughout the pandemic, and putting the wellbeing of staff, students and parents first.
In line with Ealing Council's aim of putting mental health equal to physical health, Villiers High School devised some changes to its day-to-day approach.
The plan included a school counsellor coming in twice a week so that staff and pupils could talk to them, as well as wellbeing Wednesdays, which has three key aspects:
Encouraged to be 'out the door by 10 past 4'
Less emails and more face-to-face interaction
Themes and activities for staff and pupils.
The results since the school started with the approach have been outstanding, with 100% of students who participated saying they had improved their confidence, with many saying it had directly improved their wellbeing and happiness at school. Pupils that took part also had the best attendance in school, which is 5% above the national average.
Impacts were not only positive for students, as teachers also reported happier team dynamics, positive scores on their evaluations and staff turnover has been the lowest it has been for two years.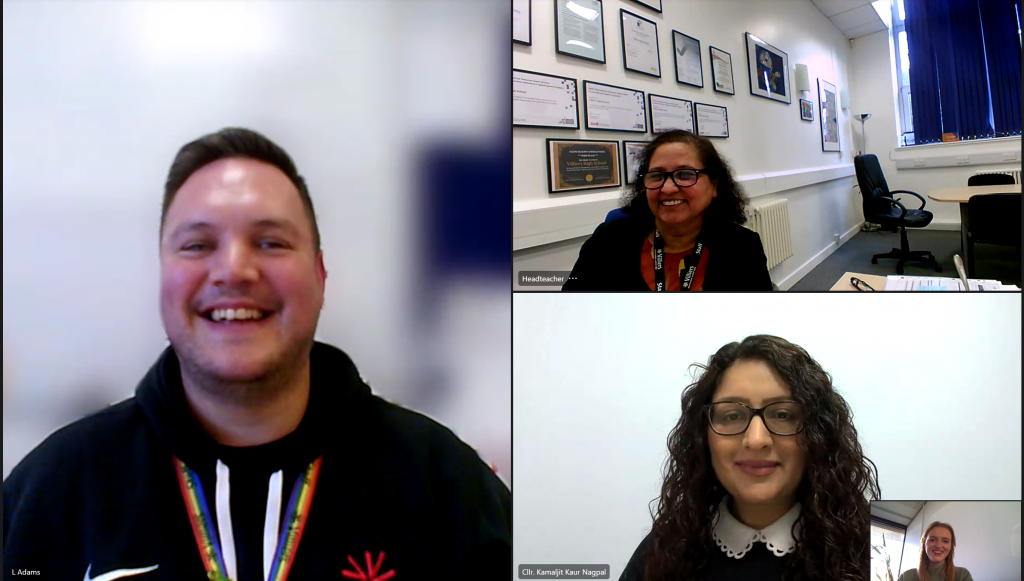 Councillor Kamaljit Kaur Nagpal, cabinet member for a fairer start, said: "It was fantastic to hear about the great work that Villiers are doing from their headteacher and assistant head who want to make a difference in their school.
"I also had the pleasure of meeting with a sixth form student from Elthorne Park High School, earlier this month, who has created her own mental health initiative which has already had a huge impact. I am delighted with all the work our teachers and pupils have put in to prioritising mental health in schools. Schemes such as these in school are something we can all get behind to ensure young people are given a fair start in life."
Councillor Josh Blacker, cabinet member for healthy lives said: "It is fantastic to hear about the great work that Villiers are doing to make sure mental wellbeing is a priority. As a council we put mental health on the same footing as physical health because we know how important it is to look after yourself, especially after the last two years we have had.
"Congratulations to all of those at Villiers who have been working on this and I would encourage other schools to take similar steps."
Careline service
If you or someone you know is struggling with their mental health and experiencing distress, or is in crisis.
If you want urgent advice about mental health please call West London Mental Health Trust free on 0800 328 4444 – 24 hours a day, seven days a week.
You can also check the NHS website for the most up-to-date advice and information on what to do if you are feeling unwell.
Get support
Visit the council's Ealing Advice Service if you are worried about your own or a loved ones mental health and wellbeing. This service is open to all residents.
Photo by Vie Studio from Pexels