Cold weather can be hard on your health. Residents are being encouraged to continue to take steps to keep well this winter and help reduce the spread of infections.
Winter vaccines
During the colder months, flu and COVID-19 spread more easily as we spend more time indoors. These viruses can have a serious impact on people's health, especially those who are more vulnerable. If you are eligible, getting your vaccine will help protect you and those around you.
The NHS will be contacting those eligible for the flu and COVID-19 vaccinations to come forward and have them. This has already started for those most at risk, including adult care home residents. If you are contacted by the NHS, please respond as quickly as possible – don't let your protection fade this winter.
For the full list of people eligible and how to book, please visit the NHS North West London website.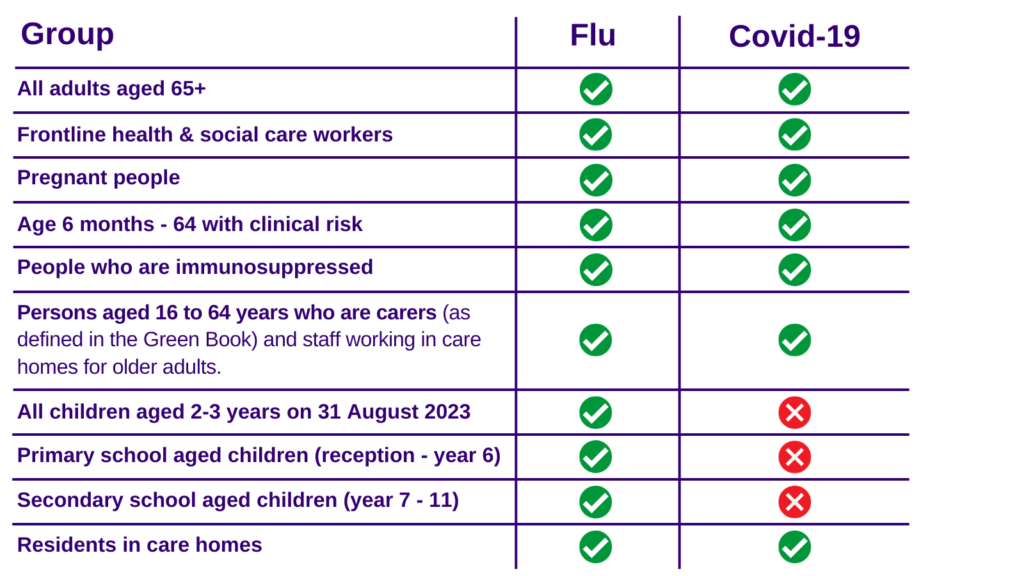 Winter wellness
As well as taking up the vaccines, the NHS is reminding residents of the NHS services available to help stay well this winter.
your local pharmacy can help with minor health concerns, complex medication use and provide a private clinical assessment
your GP can help with your non-urgent health concerns including pain that won't go away, skin disorders, high blood pressure and more
NHS 111 have fully trained health professionals on-hand all day, every day, to direct you to the service you need, whether that's your GP or A&E
A&E is for people experiencing a life-threatening medical emergency. You should call 999 or attend your nearest A&E
mental health services are available to provide ongoing support with your mental health or to help you in crisis.
Let's do our bit
Councillor Josh Blacker, the council's cabinet member for healthy lives, said: "Flu and COVID-19 could make this a hard winter. We all need to do our bit to look after ourselves and each other during the winter months. If you fall into an at-risk group, you are encouraged to get your flu and COVID-19 vaccines promptly.
"The NHS faces much greater pressure in winter. Knowing where to go and when can help you get the right care when you need it – and help NHS services."
Keeping kids healthy this school year
Winter brings common illnesses that can keep children away from school. Here are some ways to keep your kids healthy this school year.
teach good hygiene habits – Good hygiene stops infections from spreading. Teach your child to wash hands properly for 20 seconds, use tissues for coughs and sneezes, and stay away from others when sick
know when to keep your child at home – For some illnesses, it is important to keep your child at home to stop infections from spreading. This useful guide can help you decide whether your child is well enough to go to school, based on their symptoms
ensure your child is up to date with vaccinations – Vaccines provide the best protection against many common illnesses. Make sure your child is up to date with their NHS vaccination schedule. If your child missed a vaccine, you can contact your GP to catch up
get a flu vaccine – Flu vaccination is being offered to all school-age children up to year 11 and for children aged 2 and 3 (on or before 31 August). This is already available and is given as a quick and painless nasal spray.