Ealing's voluntary and community (VCS) sector play a vital role in supporting digital inclusion and a new council funding programme has opened to support these activities. Digital inclusion means making sure everyone has access to a digital device such as a computer, laptop, or smartphone and the digital skills to use the device, regardless of their age, background, or income.
19% of adults across the borough do not have access to a laptop. The £20,000 fund aims to significantly reduce the number of vulnerable or disadvantaged residents who are digitally excluded by providing VCS organisations with digital devices. The fund will also provide opportunities for VCS members to train as digital champions to better support digitally excluded residents – from how to use your device to searching for information and staying safe online.
Councillor Jasbir Anand, cabinet member for thriving communities said: "No one should be left behind in a digital world and we hope that these grants for VCS organisations working directly with residents will help to prevent that. All Ealing residents should have access to a digital device and the digital skills to use the device."
"The Ealing civic improvement fund will support Ealing's VCS organisations to address digital exclusion and inequalities and make a significant difference to some of our most vulnerable or disadvantaged residents who are currently excluded."
How to apply
Ealing's VCS organisations are being invited to apply for up to £1,000 to spend on IT equipment such as laptops and hardware to support residents to transact online and access digital services.
To apply:
Organisations must be based in the Ealing borough
Their work must include supporting their client base to overcome digital exclusion, either by supporting them to access services digitally, providing digital skills services or simply providing access to devices
Organisations must have a UK business bank account for any grant award to be paid into.
Applications must be submitted by noon on 29 March 2023.
To find out more, or apply by completing an application form, visit the community grants hub on the Ealing Council website.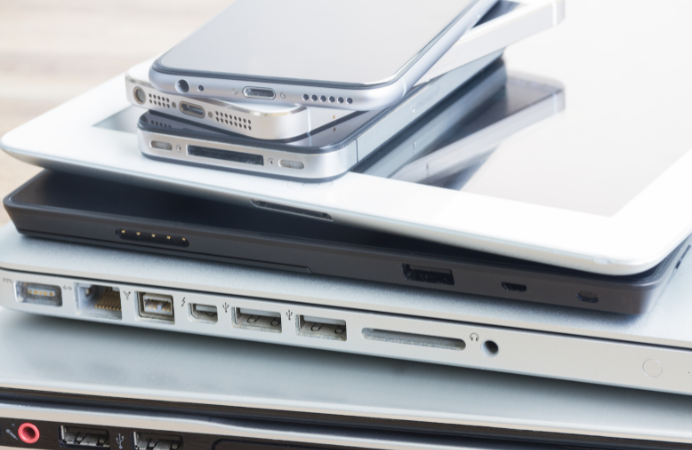 Re-Klaim It devices
The council, through Ealing and Hounslow Community Voluntary Service, also offer a digital device distribution service for some of the most vulnerable or disadvantaged residents.
Find out more about Re-Klaim It Ealing and who can qualify for a refurbished device.