Did you know that a quarter of London's morning peak hour traffic is made up of parents driving their kids to school?
But, in the borough, the majority (84%) of primary school aged children live within just 1 mile of their school, taking them approximately 20 minutes to walk or five minutes to cycle.
Of course not every child can walk to school, but Ealing Council's school streets programme is encouraging more children to travel to and from school on foot or by bike or scooter in a safe, fun and active way.
A school street is where the streets around a school are closed to most traffic at school opening and closing times so that we can keep children safe from traffic.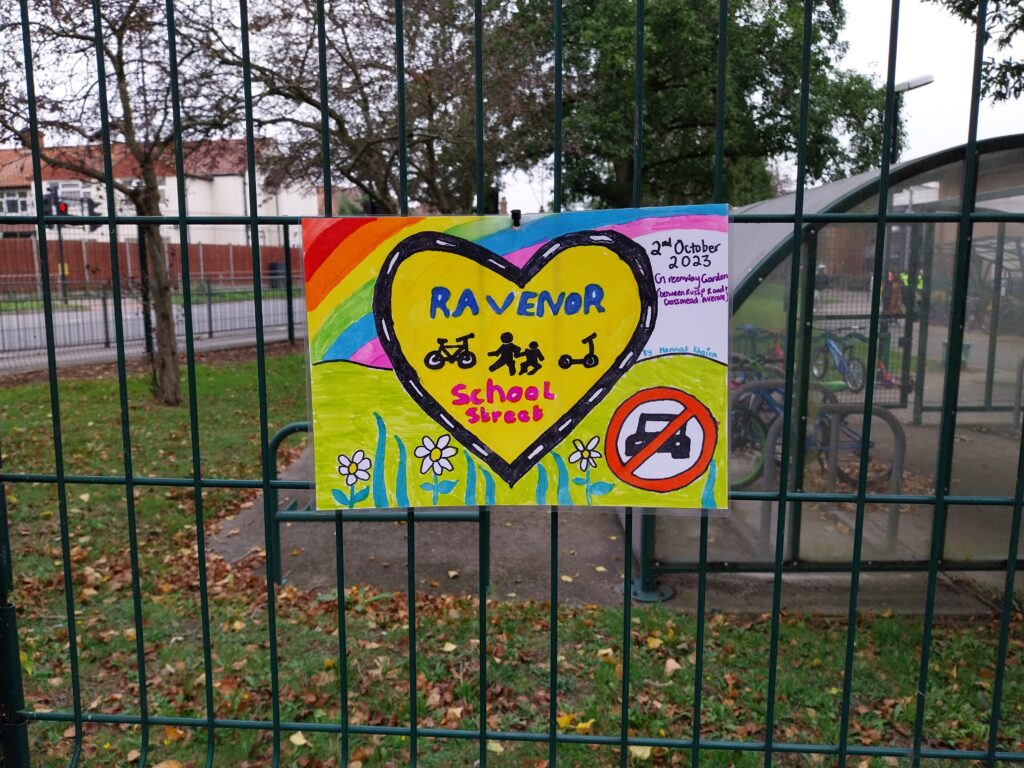 There are now 24 across the borough. Having more school streets helps keep kids safe, as well as cutting air pollution and creating a more pleasant environment around schools. Already lots more children in Ealing are walking, cycling and scooting to school, which improves their physical and mental wellbeing – and has even been proven to boost their learning.
Improving the school run
As part of the council's £10million investment to increase cycling, walking, running, and scooting, since the start of this academic year the council has opened 3 new school streets – at Ark Priory in Acton, Blair Peach in Southall and Ravenor in Greenford.
Councillor Deirdre Costigan, deputy leader and cabinet member for climate action, joined children at Ravenor Primary School in Greenford for the opening of their new school street on Monday (2 October).
Councillor Costigan said: "It's great news for the safety of Ealing's children and young people that we now have 3 new school streets in the borough, which takes us to 24 school streets – almost halfway to our target of 50 by 2026.
"By walking, cycling or scooting to school, you can help reduce traffic congestion and air pollution, while also promoting physical activity in your family and a sense of community spirit in our borough. Give it a try!"
She added: "If you still need to drive, please don't forget the importance of switching off your vehicle engine.
"It's a very simple action that can have a big impact on the air quality near schools. Let's keep the borough free of unnecessary idling – running your vehicle's engine when it is not moving is using up your fuel and harming those around you."