Tackling illegal parking and littering is a key priority for the council and last Friday, 2 June, a team of enforcement officers were out on a night-time patrol checking the streets in Southall.
A team of officers from the council, the police and Kingdom LA Support, the council's litter enforcement contractor, took part in a joint night-time patrol in different locations in Southall, including The Broadway, The Avenue and South Road.
Tackling illegal parking
Officers issued 92 penalty charge notices (PCNs) for various offences including parking on footpaths and double yellow lines, as well as parking illegally while collecting cash or a takeaway, which blocks the pavement and is unsafe. Offenders were initially issued with a fine of £65. Since January 2023, the council has issued 391 PCNs during late-night patrols in Southall.
Councillor Peter Mason, Leader of Ealing Council said: "We will continue to work with our partners to take action against illegal parking, and that includes at night.
"We welcome communities coming together and enjoying the vibrant night-time economy in Southall, but we expect everyone to be respectful."
Read more about the most recent patrol in Southall to tackle illegal parking.
Tackling illegal littering
Every time someone leaves waste on the street, dumped in an alley way, at the end of a road or outside a house, it is fly-tipping.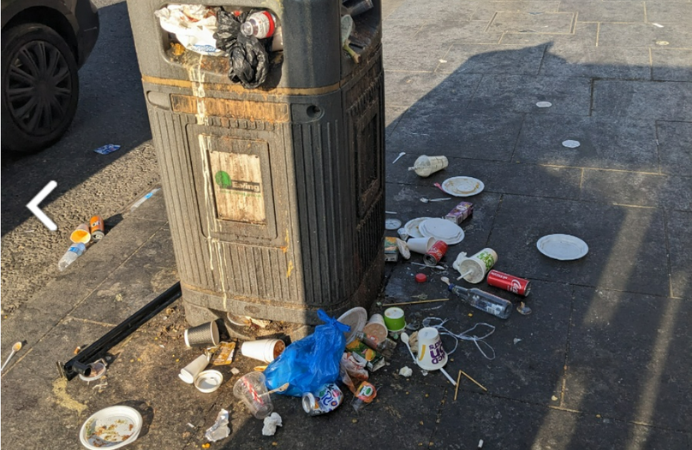 During last Friday's operation, officers issued 12 littering fixed penalty notices (FPN), investigated several fly tips and found evidence in 13 of them, which will be followed up with further enforcement. Also, 36 fly postings were removed, where permission has not been given to advertise an event.
When enforcement officers see someone drop any form of litter, they approach the offender with their camera turned on as evidence. They explain who they are and highlight the offence after asking for ID and issuing the fine.
People who dispose of their litter illegally, spit or urinate on the streets are issued with a fine of £150. So far this year the council has issued 615 FPNs in Southall for littering offences.
Councillor Deirdre Costigan, the council's deputy leader and cabinet member for climate action said: "We have a zero-tolerance policy on dropping litter in our borough – it looks bad, it's a public health hazard, and it costs the council money to clear up after people.
"Everyone has a part to play in helping to keep our streets clean and there is no excuse for dropping litter, including cans, tissues, chewing gum and cigarette butts, when there are plenty of public bins."
You can report a parking problem or fly-tipping on council's website.